One of Minecraft's greatest features is the expansive, randomly generated world it offers to players. Creation is core to the sandbox game, with almost limitless possibilities awaiting aspiring Minecraft builders. The creativity it allows for has sparked some unreal builds from fans, with everythingfrom castles to entire fantastical realms. One player, known online as 'Potomy,' has set out to build the perfect recreation of Bloodborne in Minecraft. So far, it has everything fans could hope for from a recreation of the console classic.
One of my favorite aspects of Bloodborne is its beautiful gothic architecture. I am not usually a fan ofgames like Dark Souls, but this one is dear to my heart due to its sheer aesthetic appeal. From the clothing to the buildings, Bloodborne offers the gloomy, misty world of my dreams. I have been waiting for word on the game coming to PC for ages, especially after hearing about otherPlayStation PC ports. Much to my dismay, Bloodborne has remained a fantasy that is simply out of reach to me on PC for now.
Potomy, a Minecraft building wizard, has set out to make the dream come true for other players like myself. He calls himself a "dark enthusiast," aiming to recreate the wickedly whimsical world of Bloodborne within the blocky confines ofMinecraft. The project has officially been underway for about a year now, and Potomy's regular progress updates have taken gamers by storm. Within his remade Yharnam City, the streets are lined by intricately decorated lamps and carriages.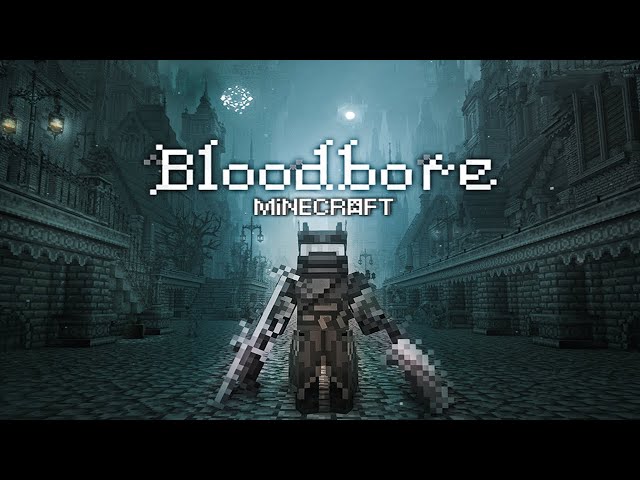 Potomy is not simply sticking to architecture, however, as he wants this to truly feel like Bloodborne meeting Minecraft. The skilled builder is working with other artists and coders to create the former game's terrifying enemies and more. He is also using a custom texture pack that will come with the map's full release, and I honestly forget I am looking at Minecraft because of the sheer attention to detail.
From Bloodborne bosses to animated gates and custom music,Potomy's project is nothing short of massive. Prospective players can support his efforts by backing his Patreon here. He has not set any official release date for the map just yet, but he has confirmed that fans will be able to download it all as one pack when it does launch. For now, we will have to admire the grandeur from afar and hope that one day, Bloodborne actually makes its way to PC outside ofMinecraft.
If you love building in Minecraft yourself, be sure to check out some of our other favorite building games. You can also browse through some of the best games like Minecraft to keep you on your toes until the1.20 update later this month.