Let's be clear: VR headsets are still in their infancy. Ok, they've technically been around for over 50 years, with computer scientist Ivan Sutherland creating the oddly named The Sword of Damocles in 1968. Though ground-breaking, I don't think anyone was playing Half-Life: Alyx on that primitive bit of tech. VR as we know it pretty much starts with the release of the Oculus Rift just over a decade ago, and leads now to the Meta Quest 3.
The Oculus Rift, andFacebook's acquisition of the Oculus VR company for $2 billion, kickstarted (no pun intended) the VR explosion, and crucially, the availability of headsets for average consumers. Now, every man and his dog wants a slice of the ever-growing VR pie, with tech giants like HTC, Google, Apple, Amazon, Microsoft, Sony, and Samsung all entering the space.
With such massive investment into VR, innovations should be coming thick and fast.And since the tech is all pretty new, unlike consoles and GPUs, the gap between one generation and the next is massive. Just look at the Meta Quest 2 vs the Oculus Quest: despite arriving within a year of each other, the Meta Quest 2 boasts a much higher resolution, higher refresh rate, nearly triple the battery power, and 2GB more RAM.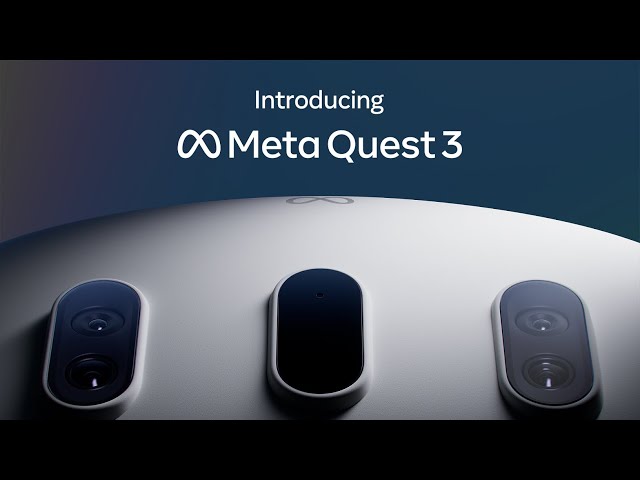 Three years later, we're getting a much-needed upgrade, according to an Instagram post by everyone's CEO-bot, Mark Zuckerberg. TheMeta Quest 3 arrives this fall, with a slew of alleged improvements over its predecessor, including more graphics power, a 40% slimmer optic profile (whatever that means), and better resolutions. It's about time, too, as the Meta Quest 2, despite being named our best VR headset, already feelsancient.
Zuckerberg said extra details are arriving at Meta Connect 2023 on September27. I'll be keen to get the lowdown on the Meta Quest 3's new features, but by far the most significant for me is its hyped next generation Snapdragon processor. The current Snapdragon XR2 Gen 1 is the industry standard for most Android VR headsets, including the Meta Quest 2, Vive Focus 3, Pico 4, and even the premium Meta Quest Pro, which enjoys a slightly modifiedversion.
With Meta Quest 3boasting a "Next gen Qualcomm chipset with 2x the graphics performance", according to Zuckerberg, we can only assume that's the Snapdragon XR2 Gen 2. YouTuber and VR analyst SadlyItsBradley got me very excited for this new chip, saying it's manufactured in a more efficient 4 nm, uses an Adreno 740 GPU, which allegedly brings a 2.5 to 3-fold performance boost compared to the Adreno 650, supports faster RAM, and enjoys a souped up Neural Processing Unit.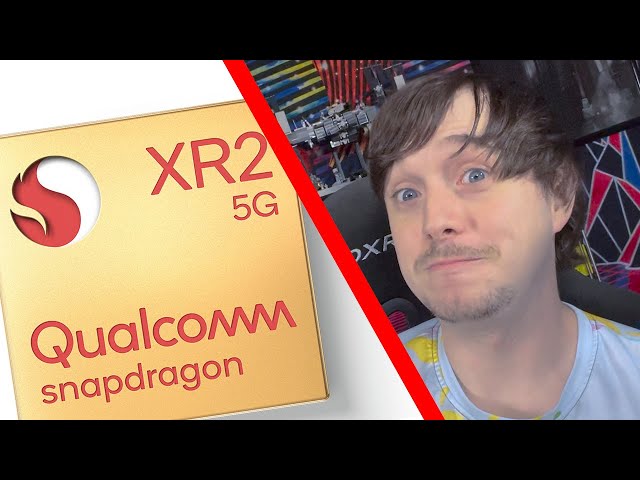 Color me cautiously excited. I'm a cynical man, especially when it comes to new tech announcements. Yeah, Nvidia might say their new GPUs deliver double the performance compared to the current gen, but it never works out that way. Yet, in the VR space, I'm muchmore inclined to believe the hype. Three years is a hell of a lot of time in the tech world, so I'm betting the Meta Quest 3 is gonna be a huge upgrade.
The Meta Quest 3 arrives this fall, costing $499 for the 128GB memory version, with an "additional storage option" also available for an unspecified, but presumably higher price. If you can't wait 'til then to dive into the world of virtual reality, there's still plenty going on with the Meta Quest 2 to keep you occupied. Check out ourguides to the best VR games and best Meta Quest 2 accessories to make sure you're fully kitted out with the best stuff.