The Honkai Star Rail version 1.1 update isn't adding a Trailblaze Mission to continue the main story, but HoYoverse will deliver plenty of other content to fill the gap before version 1.2. Honkai Star Rail version 1.1 will bring a whole new location, four companion quests, three additional characters, and several events that'll reward players with a ton of useful materials to help withthe anime game's ever-present RPG grind.
With all that said, version 1.0 ends with a plot twist and an odd cliffhanger that didn't set up what our next course of action would be. So, it's a bit disappointing that we'll have to wait about six more weeks to see Kafka and Blade while settling the issues onthe Xianzhou Luofu.
Despite the extended wait, Honkai Star Rail version 1.1 will provide a number of distractions, including limited-time events like Garden of Plenty that'll help with item grinding for the new characters by providing double rewards.
The extra rewards will be extremely useful, as many of us are still working on building up our favorite launchcharacters. Personally, I plan to pull for both Silver Wolf and Luocha, so Garden of Plenty should cut a lot of that five-star level grinding in half if used correctly. The event can even be used to pre-farm for Kafka and Blade — two more characters I'd like to go for — as an added bonus.
As for the new location, the Belobog History and Culture Museum is popping up on Jarilo-VI, and Pela willask you to help with the re-opening by preventing exhibits from being stolen.
While there won't be any main story content, HoYoverse is still adding companion missions for Bailu, Yanqing, Silver Wolf, and Luocha. Bits and pieces of Yanqing's story cutscenes and the new Belobogmuseum can be seen in the version 1.1 trailer below.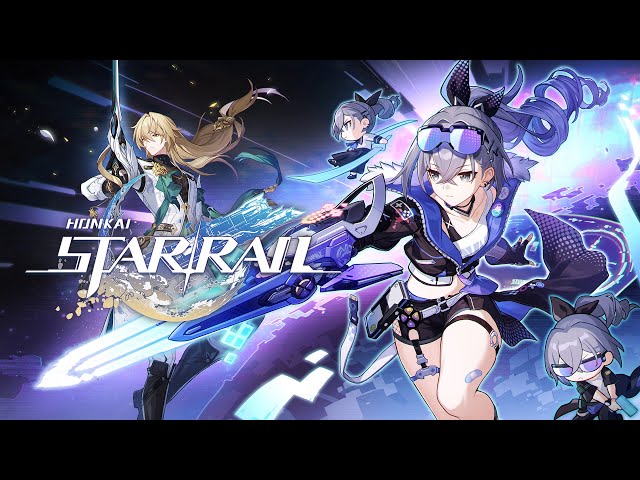 Silver Wolf and Luocha are the new five-star characters being added to the roster in the next update, with the former being a Quantum user and the latter being the secondImaginary user behind Welt. Yukong — another Imaginary user — will be the four-star newcomer, bringing the Imaginary character total up to just three.
Version 1.1 goes live next week, so be sure to save up your Stellar Jade to use on the new banners. And don't forget to redeem the currently available Honkai Star Rail codes to give yourself as many pulls as possible. If you don't know who to pullfor, you can also check out our Honkai Sar Rail tier list to find the best fits for your squads.